Jackie Kennedy. Baglady with elegance
Although here's a lady you would never even imagine groceryshopping, if ever she would, the Amsterdam NETWORK would now be her perfect alternative to the Jacky O, by Gucci.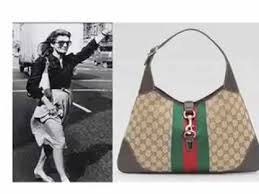 Jackie Kennedy, later Onassis or simply O. was a woman that all women in the sixties wanted to be like.
And not only because she was married into wealth first to John F. Kennedy and later to Aristoteles Onassis. Most probably because Jackie was simply born into elegance. With roots both in France, Ireland and England, born into a family of a wealthy stockbroker on Wall Street NY, and an aristocratic mother, life could have started worse.
No matter how poor you are or how far off your life is from Jackie O's lifestyle then, it is possible to make elegance into a lifestyle and to live rich when you act rich.
If you want to look like you've got to go somewhere important: A businessmeeting? An exclusive dance club? A yacht club? A red carpet? Make an excuse for every event, every day to dress up and look like a million.
Although It's best for women to wear skirts, jackets, and high heels whenever possible, having one great pair of excellent fit jeans, a tee or blouse ( 7 different colors for each day of the week) and a scarf, will do the trick just as well.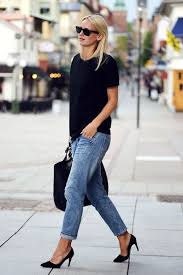 Never ever sweatpants. And the man next to you? No shorts! Under any circumstances.
Good luck,
AnneLies